Back
Sustainable Fintech Digital Bootcamp
From 8 to 11 March, our first"Sustainable Fintech Digital Bootcamp" took place for the 2020 Challenge Fintech for Tomorrow's finalists. During four days, candidates took part in workshops and presentations of differetn projects dealing with innovation and sustainable finance. Throwback to this week full of exchanges and meetings!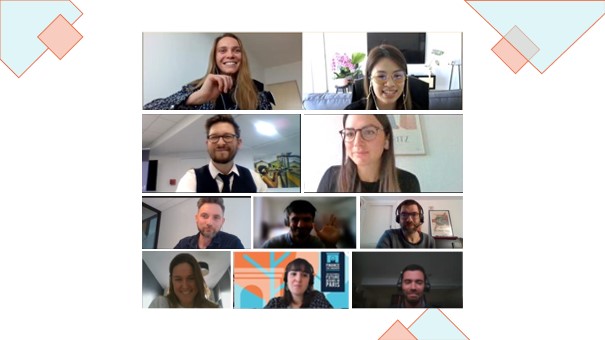 Finance for Tomorrow Team designed and launched this Bootcamp to share the experts' vision of our ecosystem. They were able to present thai organisations and promote sustainability and innovation in finance. The speakers could also share tips on strategy, development and startups' international growth. We thank them very much for being with us !
The program featured nine modules divided in three categories :
"Discovering" presentations : Finance for Tomorrow and French Treasury shared information aiming to showcase opportunities. The Monetary Authority of Singapore, Findec from Stockholm and Finance Montréal from Québec presented their international sustainable finance ecosystems.
"All about" workshops : The interventions of the French Ecological Transition Agency, Paris & Co and Finance Innovation enabled the participants to build thei direct situation and ask concrete advices to apply the content to their own projects.
"Getting to know" meeting sessions : For everyone to start correctly this week, we got to meet each other. Thursday's session was all about exchanging between French entrepreneurs and sustainable finance experts!

To complete this week, the 2020 Challenge Fintech for Tomorrow's French finalists will be able to present their projects at the DEMO DAY on Wednesday 7 April 2021. Further information will be coming soon!